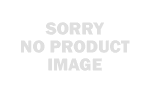 I have spent the last two days in and around Manchester collecting donations for the Center for Computing History. As usual I met some great people and picked up some really interesting items, but I have to say the highlight of the trip was meeting with Steve Furber. For those of you who dont know, Steve is one of the key people (along with Sophie Wilson) responsible for designing the legendary BBC Microcomputer for Acorn in the early eighties.
He is now the Professor of Computer Engineering at Manchester University and was awarded a CBE in 2008.
Since I was collecting computers for the museum I made the trip in a fairly large van. Here's a tip for anyone wanting to take a large van to Manchester University. Don't !
The van was 2.7m tall and the only parking available was an NCP car park with a height restriction of 2.1m !!! I drove around the vicinity for the best part of an hour before finally giving in and calling Steve for help !!! He was very helpful indeed and came out to get in the van and help find a place to park. We then spent the next 10 minutes doing u-turns in the middle of Manchester and bumping the van up curbs just to find a place to park :-) Great fun ...
We finally got back to his office, set up the cameras and conducted the interview.
I'd like to publically thank Steve for his help. Thanks Steve !
The interview will be available to see on the Computing History website very soon ...
Posted 18th August 2009 | (0 Comments)